When it comes to elevating the ambiance and functionality of your home, window coverings play a pivotal role. The right window treatments can transform a room, offering privacy, light control, and a touch of personal style. In this comprehensive guide, we'll delve into the world of Best Window Coverings for Every Room, exploring the most popular types and helping you choose the perfect fit for every room in your home.
Drapery Panels: The Epitome of Elegance
Drapery panels are the embodiment of sophistication in the realm of window treatments. These versatile coverings are often associated with more formal spaces and add a touch of elegance. Here's what you should know about them:
Light Filtering or Blackout: Drapery panels can be lined with a secondary fabric layer, offering two primary choices – light filtering and blackout. Light filtering liners allow natural light to gently penetrate the room while ensuring privacy. Blackout liners, on the other hand, create complete darkness, making them perfect for bedrooms, media rooms, and nurseries.
Opacity Levels: Blackout liners come in varying levels of opacity, allowing you to choose the degree of darkness that suits your needs. Whether you prefer a subtle 1% opacity or complete 99% darkness, drapery panels offer a broad spectrum of options.
Hanging Styles: Drapery panels are typically hung from a curtain rod. You can opt for a concealed Traverse Rod for a sleek appearance, or choose a more traditional rod with or without rings, depending on your aesthetic preferences.
Curtains: Versatile and Stylish
Curtains are the go-to choice for those seeking a versatile and stylish window covering option. Unlike drapery panels, curtains are typically unlined, offering a more relaxed feel. Here's what you need to know:
Endless Variety: Curtains come in an extensive array of colors, patterns, materials, and finishes, making them highly adaptable to your room's decor.
Casual Elegance: Due to their unlined nature and lightweight design, curtains exude a more casual vibe. They are perfect for spaces where you desire an open and airy atmosphere.
Interchangeable Terminology: While the interior design industry may use the term "window treatments," you might be more familiar with "window coverings." Both terms are interchangeable and refer to the same concept.
Sheer Curtains: Embracing Natural Light
Sheer curtains are a personal favorite for those who adore the gentle glow of natural light. These light and airy window curtains provide a stunning backdrop to any room. This is what makes them special:
Gauzy Elegance: Sheer curtain panels are known for their gauzy, translucent appearance. They filter in an abundance of natural daylight, making them perfect for rooms with ample privacy.
Versatility: Sheers are a versatile choice, ideal for spaces where you want to maintain privacy while allowing plenty of light to flow through. They are perfect for rooms with a beautiful outdoor view.
Window Shades: Practical and Stylish
Window Shades: A sleek, practical solution.
Inset Mount vs. Outside Mount: Choosing the right fit.
Roller Shades, Woven Shades, and More: Material options.
Window shades are an excellent choice for those seeking a minimalist, practical window covering. We'll discuss the difference between inset and outside mount shades and explore the various material options, including roller shades and woven shades.
Blinds: Timeless and Practical
Blinds are a classic choice for window coverings, offering both practicality and timeless appeal. They come in horizontal and vertical slat configurations, as well as various materials to consider. Here's what you need to know:
Common Varieties: Blinds come in two primary configurations – horizontal and vertical. The familiar plastic blinds often found in builder-grade homes represent just one option. However, you can replace them with more durable and aesthetically pleasing alternatives.
Material Choices: Among the material options, wood blinds offer a more traditional and formal look. They are ideal for spaces where you want to control both privacy and light effectively.
Shutters: A Classic Yet Functional Choice
Shutters are considered a classic choice, custom-made to fit each individual window. They are especially popular in humid climates due to their thermal qualities. Here's what you need to know:
Privacy and Light Control: Shutters offer maximum control over privacy and sunlight filtering, making them ideal for various spaces.
Aesthetics and Alternatives: While shutters offer exceptional functionality, some individuals prefer alternatives to soften the look of their windows. Layering drapery panels and curtains over existing blinds or shutters can provide a more inviting and personalized touch to your space.
Choosing the Best Window Coverings for Every Room
Now that we've delved into the world of popular window coverings, it's time to pinpoint the perfect match for each room in your home. Here's a structured approach to guide you towards the best decision:
Step 1: Define the Purpose First, assess the primary purpose of the space. Is your priority privacy, gentle light filtration, or complete light blockage? Consider whether you wish to introduce a splash of color or opt for a softer window treatment.
Step 2: Choose the Appropriate Style After you've clarified the room's purpose, it's time to decide on the window covering style that complements your space. Consider whether you prefer a more traditional and formal atmosphere or if a casual look suits your room better.
Step 3: Opt for the Right Color and Material In the following step, focus on selecting the ideal color and material. While color choice is a matter of personal preference, it should be in harmony with the overall aesthetics of the room. Decide whether you want your window coverings to seamlessly merge with the room's background or stand out as a striking focal point.
Window Coverings for Different Room Types
Let's now explore the best window coverings for various room types:
1. Bedroom: For a cozy and elegant bedroom, consider layered panels. Sheers and curtains add a soft and romantic touch while elongating the room's visual height.
2. Bathroom: In a bathroom, opt for light-filtering options that are easy to clean. Non-woven shades or relaxed Roman shades are excellent choices.
3. Kitchen: Kitchens require low-maintenance options. Solar shades or roller shades are perfect for their easy cleaning and functionality. Woven shades, like wood or bamboo, can add texture to monochromatic kitchens.
4. Living Room: Sheer curtains are ideal for living rooms. Their gentle, ambient light adds a warm and inviting atmosphere. You can also combine them with curtains or drapery panels for added privacy.
5. Dining Room: To create a sense of height, install curtains or drapery panels close to the ceiling. This visually elongates the room and adds a touch of sophistication.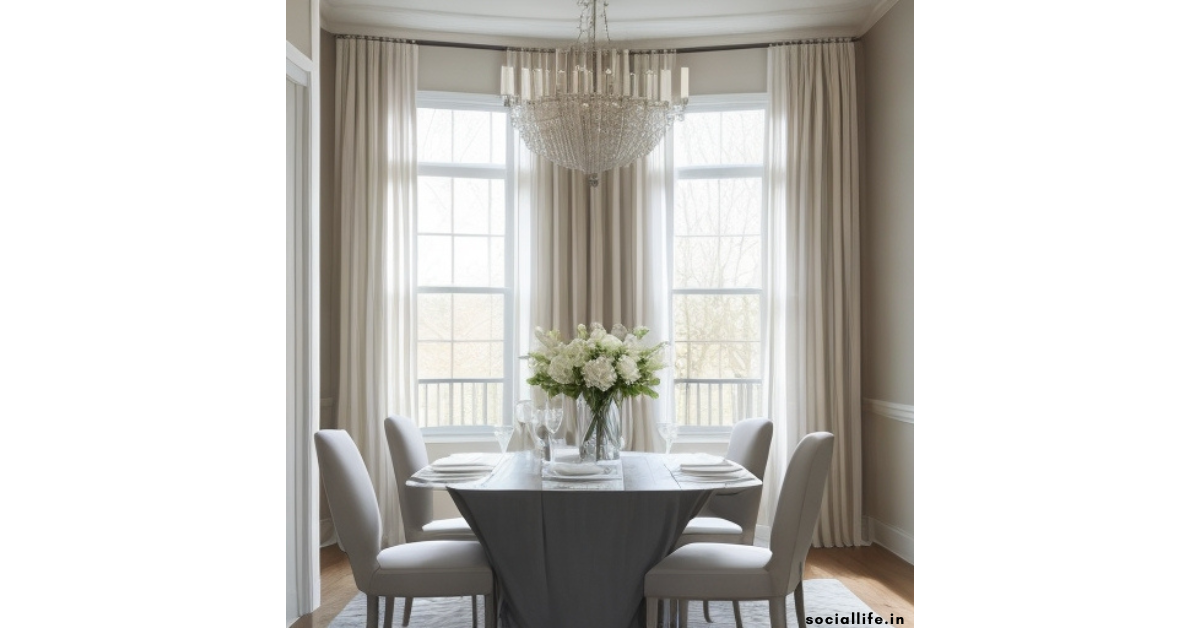 6. Sliding Patio Doors: Drapery panels work wonderfully for sliding patio doors, as they provide both functionality and elegance. Their width covers the entire wall, making them a focal point.
7. French Doors: For French doors with glass panels, opt for custom inset shades that fit the glass opening perfectly. This preserves the beauty of the doors while offering privacy and light control.
8. Home Office: Consider the function of your home office. You may need privacy and light filtering options. The choice of window coverings should align with your specific needs.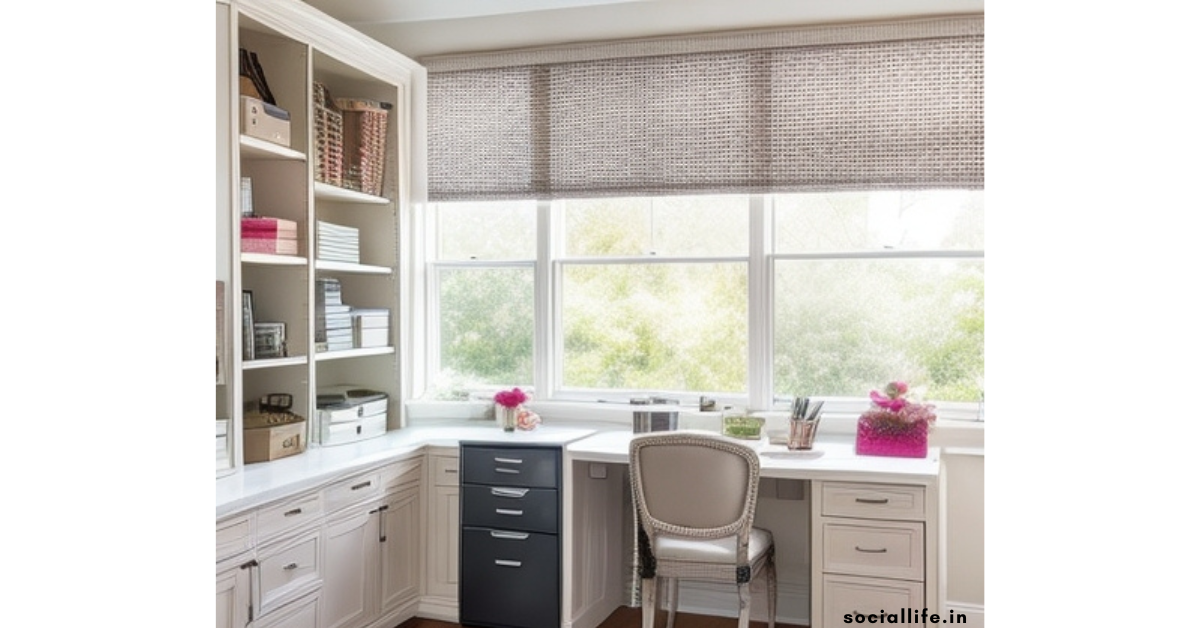 Conclusion
In conclusion, selecting the ideal Best Window Coverings for Every Room is a substantial choice. The correct decision has the power to reshape your living space, ensuring an impeccable blend of style and utility. Whether your preference leans towards drapery panels, curtains, sheers, shades, blinds, or shutters, it is crucial to factor in the specific purpose of each room and its overall visual appeal. By opting for the perfect window treatment, you have the ability to establish a warm and inviting atmosphere in every area of your residence.
Frequently Asked Questions
How can I select the perfect color for my window coverings?
The color of your window coverings is a personal choice. It's essential to consider the room's purpose and its overall aesthetic when making your decision.
What are the advantages of using sheers as window coverings?
Sheers are an excellent choice for optimizing natural light while preserving privacy. They create a luminous and open ambiance in your space.
Which window treatment is most suitable for a home office?
The best window treatment for a home office depends on the room's intended function. Consider whether you require privacy, natural light, or a combination of both. Light filtering options are often a practical choice as they offer flexibility in adjusting the amount of daylight in the room.
What sets drapery panels apart from curtains?
Drapery panels are typically viewed as more formal and are often lined, providing superior light control and insulation. In contrast, curtains have a more relaxed feel and are frequently unlined, allowing more natural light to filter into the room.
Is it feasible to install window coverings independently, or should I engage a professional?
The installation of window coverings can frequently be accomplished as a DIY project, particularly with pre-made options. Nevertheless, if you have uncertainties or specific requirements, it's advisable to consult a professional to guarantee a flawless fit.